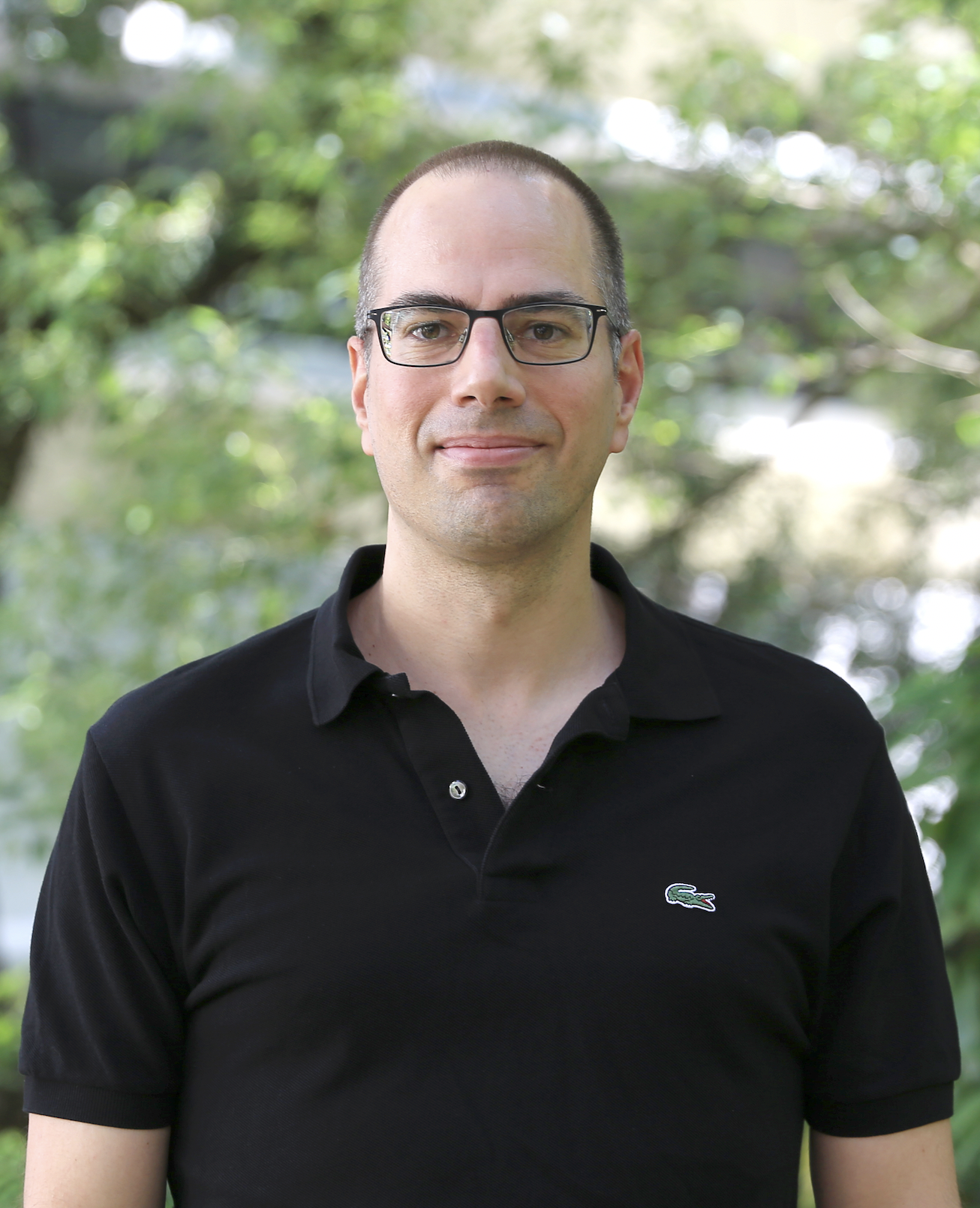 Marius Hofert, Dr. rer. nat.
Associate Professor of Statistics
Department of Statistics and Actuarial Science
Faculty of Science
The University of Hong Kong
Room 228, Run Run Shaw Building
Office:
M3 4207
Email:
mhofert at hku dot hk
URL:
Departmental website
Google Maps:
How to find me
Google Scholar:
My profile
My research interests are dependence modeling, computational statistics, data science and quantitative risk management.
I am an Associate Editor of:
[60]
[59]
[58]
[57]
[56]
[55]
[54]
[53]
[52]
[51]
[50]
[49]
[48]
[47]
[46]
[45]
[44]
[43]
[42]
[41]
[40]
[39]
[38]
[37]
[36]
[35]
[34]
[33]
[32]
[31]
[30]
[29]
[28]
[27]
[26]
[25]
[24]
[23]
[22]
[21]
[20]
[19]
[18]
[17]
[16]
[15]
[14]
[13]
[12]
[11]
[10]
[09]
[08]
[07]
[06]
[05]
[04]
[03]
[02]
[01]
[05]
[04]
[03]
[02]
[01]
[03]
[02]
[01]
[01]
Rüdiger Frey, Alexander J. McNeil and I maintain a website about research and teaching material on Quantitative Risk Management (QRM): http://www.qrmtutorial.org.
Information and R packages around the Rearrangement Algorithm can be found here.
Software
The software (including book-length manuals, examples, vignettes, demos, tests, etc.) is provided for free. Feel free to use it and cite the software properly (see below). Note that we are not required to provide support (such as solving concrete assignment problems, writing Master's or PhD theses or providing modeling support and engines for companies). The software is open source, so you can also study the source code to solve your problem. Alternatively, ask on major mailing lists (e.g., R help) or software-related forums (e.g., Stack Overflow). If you are convinced you found a bug, write to maintainer() and provide a minimal working example.